The following are the members of our board of directors: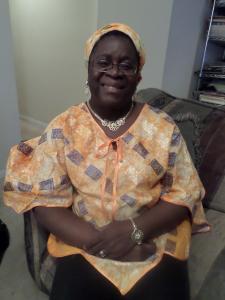 Dr. Rose Lusangi Phambu, Biochemist, Founder and Executive Director 
Dr. Rose Lusangi Phambu happily married since 1991 , happy mother and grandmother , Dr. Rose was born in Congo Democratic Republic of Congo , BS in Biochemistry Congo DRC, Certificate in Biochemistry for food industries, France, certificates in Fund Development and Nonprofits Essentials, Center for Non Profit Management, Nashville, Tennessee.
She attended the school of Ministry at New Song, Brentwood, TN. From there, she obtained a master degree in Religious Arts and Doctoral degree in Missions at Kingdom Bible College and Seminary, Edinburg.
She served and led women ministries, was an elder and recognized and sent into ministry at "Un Chant Nouveau" in the city of Nancy under Pastor Dr. Dan Lucero as Senior Pastor.
Dr. Rose is the founder of Luila Village Ministries .The mission is to empower women, educate children and spread the Gospel in the remote areas of Congo DRC.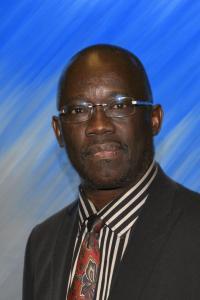 Dr. Nsoki Phambu, Professor, Co-founder and Treasurer 
Dr. Nsoki Phambu was raised in Boma, Democratic Republic of Congo (DRC). He attended University of Paris VII (Jussieu)/France, University of Nancy (Henri Poincare)/France and, in 1996, earned his Ph.D. in Physical Chemistry. "Give and it will be given to you….." ( Luke 6:38).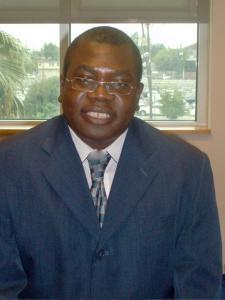 Dr. Anderson Sunda-Meya, Professor, Co-Founder and Vice President 
Dr. Anderson Sunda-Meya is the Norwood Endowed Professor of Physics at Xavier University of Louisiana, in New Orleans. He heads the Physics Department and is also the Associate Chair of the Division of Mathematical and Physical Sciences. In addition, he is the Director of the Dual Degree Engineering Program and of the Louisiana Engineering Advancement Program (LEAP). He received his Ph.D. in Physics from North Carolina State University. He has studied in Rome, Italy, and Innsbruck, Austria. After spending twelve years in Raleigh, NC, Dr. Sunda-Meya decided it was time for a change of scenery (and weather) and moved to sunny New Orleans, where he was offered a tenure track position at Xavier University. In addition to teaching, Dr. Sunda-Meya conducts research in thin film materials, biophysics, and physics education. He works with several local high schools to increase the enrollment of underrepresented minorities in Sciences, Technology, Engineering, and Mathematics (STEM). He is an enthusiastic Saints fan. He currently resides in New Orleans with his wife Doryne.

Mrs. Doryne Sunda Meya, Computer Engineer, Co-Founder and Secretary
Mrs. Doryne Sunda-Meya was born and raised in Kinshasa, Democratic Republic of Congo. She received her bachelor degree in Computer Science from North Carolina Central University in 2004 and her Master of Science degree in Health Care Management in 2013 from the University of New Orleans. Mrs. Doryne Sunda-Meya is the Program Manager for the Head-off Environmental Asthma in Louisiana (HEAL) Phase II Project, a research project under the Center for Minority Health & Health Disparities Research and Education at Xavier University of Louisiana. Over the course of the last seven years, Ms. Sunda-Meya has definitely expanded her knowledge in the health care management as a project manager.
In her free time, she enjoys spending time with family and friends, reading, listening to a wide array of music, traveling, and partaking in church activities. She has been happily married to Dr. Sunda-Meya for 15 years. Her life is an example of "love your God with all your heart and love your neighbor as yourself." (Matthew 22:37-39)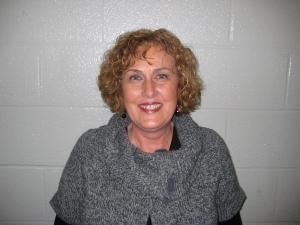 Ms. Wanda Collins, Project Director, Evangelism & Orphanage
Wanda Collins was born and has lived her entire life in rural middle Tennessee. She attended MTSU in Murfreesboro, TN and was employed in 1983 by the Rutherford County Board of Education. She worked at Eagleville School as administrative assistant, bookkeeper and, in June 2013, retired after serving the last ten year as assistant librarian. She has one daughter, Emily, and one granddaughter, Lilli. Although Wanda has lived in only one area, she heard at an early age "the call to the nations" and has been involved in short-term missions the past seven years. Her travel led to Luila Village, DRC where she found the place to fulfill her God-given purpose: To manifest Christ's love to people, especially children and women, by being the arms that hold them and the mouth that speaks love and encouragement to them.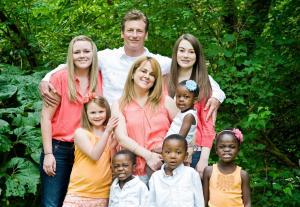 Chelese Bergstom, Fundraising Coordinator

Esther Nzuzi Phambu, Co-Founder and Secretary
Esther Nzuzi Phambu was born in Nancy, France, but spent most of her time growing up in Nashville, Tennessee. She made her first trip to Luila Village in the summer of 2014. In Luila Village Ministries, Esther helps with administration work. She also coordinates a local fundraising program for the children of the village to obtain school supplies. Esther is currently part of Nashville's Mayor's Youth Council and has recently completed a project-designing focused internship at non-profit Hands on Nashville's Youth Volunteer Corps. At school, Esther is actively involved in her Student Government and holds the position of Student Government Vice President. She also has recently finished holding a two-year secretary position for her French Honor Society and now serves as a secretary for her school's Women Engineering Club. In her free-time, Esther enjoys bowling with her school's bowling team and participating in group exercise at the YMCA with her friends. Esther enters her first year of college in the fall of 2015 and plans to major in chemical engineering and minor in entrepreneurship.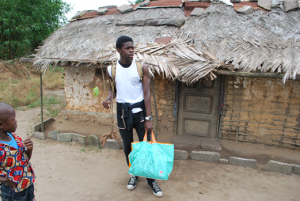 David Phambu, Co-Founder and Media/Advertising Director
David Tsimba Phambu, born in Nancy, France, has grown up in Nashville, Tennessee over the years.." At school, David is the president of the MLK French club, a member of the coordinated school health team and part of the school's model United Nation program in which, recently, David won an award for outstanding delegate. David is also part of his school's bowling team and a soccer team and while having a passion for sports, he is also very involved in the music world. For Luila Village ministries, David is the media/advertising director and is looking to play a big role in the ministry for the year of 2015. In fall of 2015, David will be starting his first year of college and plans to do a double major in aerospace and audio engineering.

Irene Ngoie, Prayer Coordinator
Irene born and raised in Lubumbashi Congo republic democratic. She attends and graduated from Anthem College in CPHT, certify in IV tech at Dallas Medical Center, Dallas Texas. Irene she is a mother to a daughter Miriam. At the age of 21 Irene was introduced to the gospel, and become a Christian. From there my life began to transform as a student of the bible and became involved in a local church. Irene like prayer as God ask us to do according to Matthew 28V19.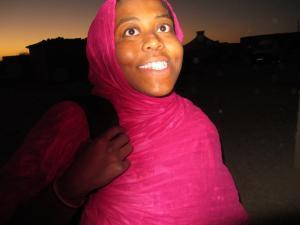 Camilla Fuller, Mission Trip Coordinator
Camilla Fuller was born and raised in Jackson, Tennessee. She enjoys reading and traveling. She attended and later graduated from Austin Peay State University with a Bachelors of Business Administration with a concentration in Management in 2005.
Camilla at the age of 11, became a believer of Jesus Christ, however; it was not until her early twenties that she began to develop a relationship with Jesus Christ and recognize that God was calling her to the mission field. From 2002 until today, God has allowed her to go on multiple foreign mission trips from as far as Baja, Mexico to Western Sahara.
In the future, Camilla hopes that serving with Luila Village Ministries would open doors for her to demonstrate the love of Christ to the people of Luila, and have the opportunity to empower others to serve God not only locally but globally. Since her first mission trip over ten years ago, Camilla has a passion for seeing souls saved and to see other Christians fulfilling the Great Commission ("Go therefore and make disciples of all nations, baptizing them in the name of the Father and of the Son and of the Holy Spirit, teaching them to observe all that I have commanded you. And behold, I (Jesus Christ) am with you always, to the end of the age."
Matthew 28:19-20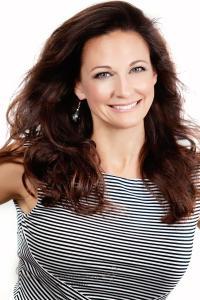 Jenny Telwar Daniel, Fundraising & Education
Jenny has been owner and CEO for 10 years of Teens Success Today, LLC/ ANTSO. A native of Virginia, Jenny Telwar-Daniel graduated from Virginia Tech in 1994 with a B.A. honors degree in English and completed a M.S. degree in mass communications from Middle Tennessee State University in 1997. She was selected as one of Nashville Business Journal's "Top 40 under 40" in 2010, and most recently as one of Nashville Lifestyles Magazine's "25 Most Beautiful People in Nashville". She has strong experience in public relations, sales and advertising and has worked on a consult level with such clients as the Nashville Symphony, U.S. Department of Labor, Boys & Girls Club of Middle Tennessee and the Tennessee Titans. She is also a Realtor with ReMax Elite in Brentwood, TN. She loves helping support Luila Village Ministries. A mother of two, Jenny is also active in her daughters' school, by assisting with their sports teams and drama events. She resides in Brentwood, TN with her husband, daughters and their dog, Tahoe.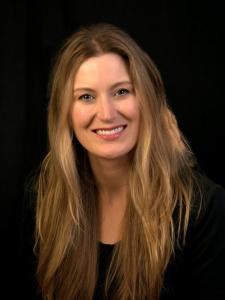 Ciara Calitri, Fundraising
Ciara Egan Calitri was raised in Berlin, New Jersey. She attended Fordham University and, in 2004, earned her Bachelor's of Science in Computer Science and Business Administration. Ciara married Michael Calitri on July 22, 2006. She has worked at the Children's Hospital of Philadelphia, Vanderbilt-Ingram Cancer Center, Moffitt Cancer Center, and All Children's Hospital Johns Hopkins Medicine and completed her graduate degree in Physician Assistant Studies in 2013 from South University. Ciara lives with her husband, Michael, and daughter, Emiliana, in Tampa, Florida and she works as a Physician Assistant at St. Joseph's Pediatic Emergency Center. Ciara is excited to be connected from a distance with Luila Village Ministries and is looking forward to the adventure of missionary work in the Democratic Republic of Congo, Africa in the future.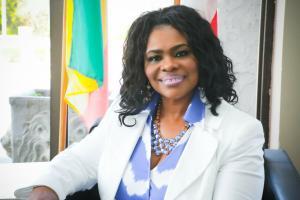 Yolanda Shields, Author, Speaker, Business Strategist, Consultant & Coach 
Yolanda Shields CEO of Yesbuilds and best-selling author has over 20 years of experience as a business leader and also does international workforce development and social entrepreneurship work in the continent of Africa and other 3rd World Countries. She is a much sought-after speaker and trainer in the area of small business, entrepreneurship, nonprofit start-up and sustainability, fund development, grant writing, diversity, human capital management, career development, and social entrepreneurship. She has traveled extensively throughout the United States, France, and Africa.